APTE FOR NONPROFIT ORGANIZATIONS
Apte is the leading provider of automated performance reporting for nonprofit organizations, delivering a comprehensive and efficient solution for data-driven decision making. Our innovative platform streamlines the reporting process, allowing you to focus on what truly matters - elevating your impact.
With Apte, you can easily extract data from various systems and transform it into actionable insights, giving you a clear and accurate picture of your organization's performance. From fundraising to financial performance, our automated reporting tools provide the data and analytics you need to drive strategic decision making and achieve your goals.
Our team of experts has extensive experience in the nonprofit sector and understands the unique challenges organizations face. We work closely with you to tailor our solutions to your specific needs, ensuring that you have the information you need to make informed decisions and achieve your mission.
With our automated performance reporting solutions, you can unlock your organization's full potential and drive sustainable growth and success.
See a high level overview of your operating performance
Track your performance year-to-date against prior years and budget year-to-date
Have easy to understand visuals for your leadership team and board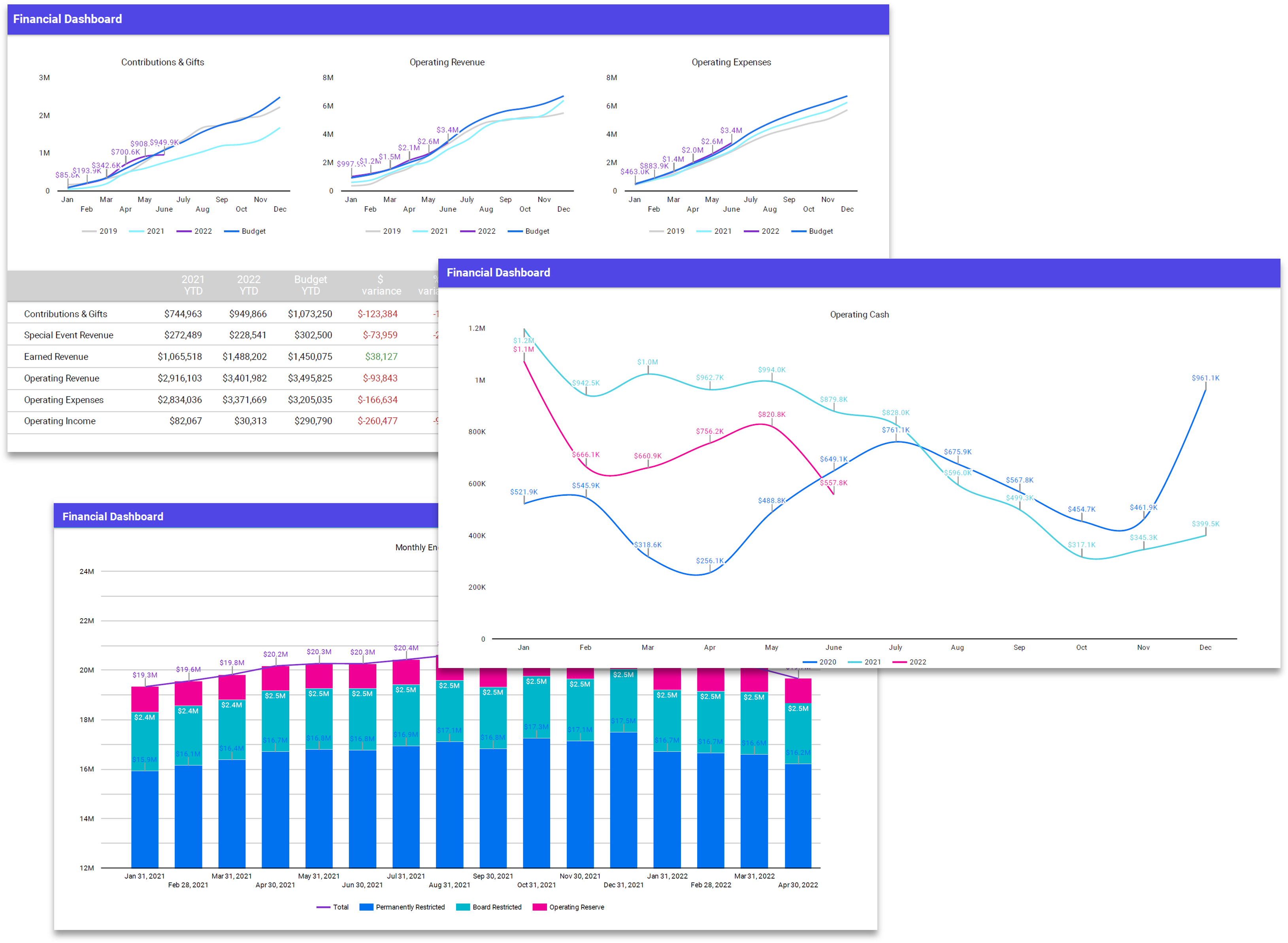 Track your annual fund performance to goal
Track specific campaign and appeal performance
See your performance against prior years in easy to understand visuals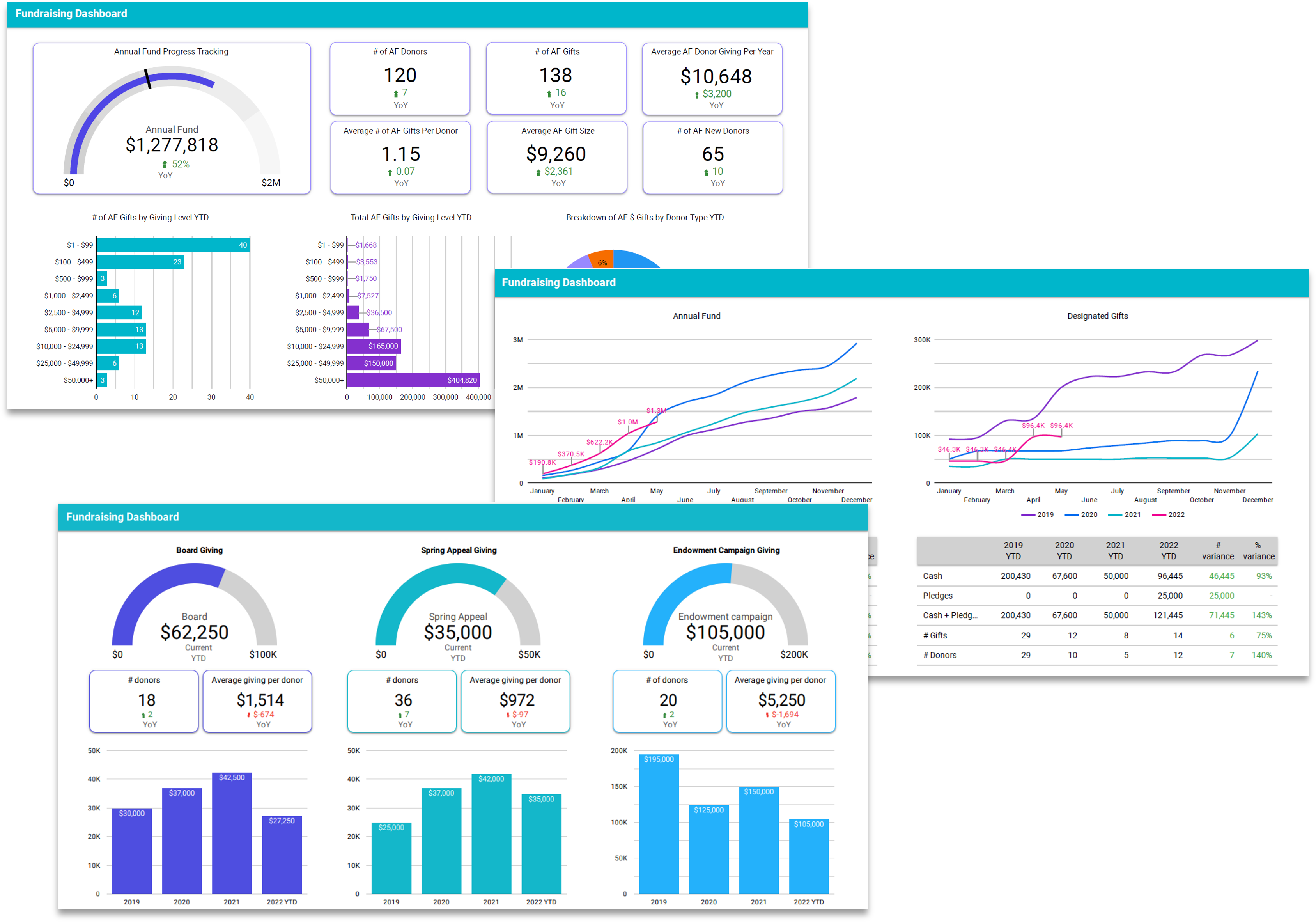 Rethink Possible.
BE.

APTE.